The 'History & Orgins of International Hashing'
In the beginning there was Durban HHH (a.k.a. The Sunday Hash), and that was the Local Motherhash. With too many mothers in fact, ..... and children, .....and dogs. And so it came to pass that "Our Founder" (who lives in Perth) led the tribe of dissatisfied ones across the Umgeni River to the Land of Much Promise.
And the first meeting of these delivered ones was on 22-Sept-1981. And it was decided to meet each Tuesday to give thanks for the deliverance and to keep the assembelage pure and free of those who bicker and whinge and whine and moan. It was also decided to have a damn good time, preferably with an absolute minumum of running.
So, conclusion number one, THIS IS NOT A FAMILY HASH ! This is an escape hatch hash, a refuge and a serious de-stressing agent.
And at that first run (village of Sunningdale at the bottom of the hill) were .....
Bok Berg - Our Founder (*WLIP)

Garth Vader - Our Founder's founder

OrterKnow - still running (and falling on occasion), acted as first scribe and has since tried to instill a sense of history

Mad Mike Potter - still ambling

Adoons Dixon - Retired to the bright lights of Jozi

Boet - but who got lost at the 4th checkpoint - only made ½ the run

Ben George - as On-Doc

Danny Robotham

Steve Evans
WLIP - *who lives in Perth


some buzz on the run ?

early run personalities

drinks * hostesses

early run unusuals

crown hotel

rugby

titler - famous faders

past grandmasters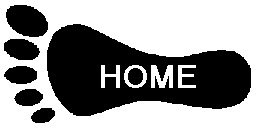 Return to the N.D.H.H.H. Home Page