International Visitors
We welcome visitors. And that's probably half the reason for this website; trying to make it a little easier for you to find us. We suggest you check out the "Contacts" page and note the telephone numbers to contact a committeee member on your arrival in Durban. A little advance notice will enable us to arrange for your collection from your hotel, homeless shelter, backpacker's hovel or wherever you're being deloused without the usual chaos. In fact, with enough time on your hands, we can direct you towards Durban HHH who run Sunday afternoons and Highway HHH who run Wednesday evenings.

Bank on picking up a meal and a savage headache on the NDHHH run.

New Local Runners
Hey, we're impressed - you needed the Internet to find us. We're always looking for new blood, and your only real requirement is that you're male and outa school. Call the On-Sec (see the "Contacts" page) and you will be added to the mailing lists for weekly newsletters.

No dues, no obligations. The newsletter is faxed and e-mailed out each Friday from where you'll pick up directions for the next Tuesday's venue. Newbies are not expected to set any runs in their first year and their novice set is usually a joint effort with a more experienced hare.

What else would you need to know? Let us know if we've left anything of interest out here.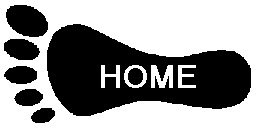 Return to the N.D.H.H.H. Home Page